Here are 9 Trends that Will Transform Digital Marketing in 2017
Digital marketing is constantly changing to keep up with the changes in the digital marketplace. In order to keep up, it requires consistently reevaluating your presence, your actions, and your strategy.
You need to review how people are engaging with digital platforms and ensure that you respond to what users want and the best practices.
If you follow these 10 digital marketing trends, you'll be sure to be prepared for 2017:
Mobile Will Dominate Over Desktop
Mobile is one of the biggest – and most impactful – area of change for achieving the digital marketing success you have in the past.
Mobile has been proving its value for years, but it finally proved its popularity in 2016. Moving forward in 2017, mobile is poised to be even more important for the digital landscape.
Google has gradually increased the ratings of mobile-responsive websites as it has gained popularity. Most recently, they have started to offer high penalties on pages that don't have a mobile-friendly version.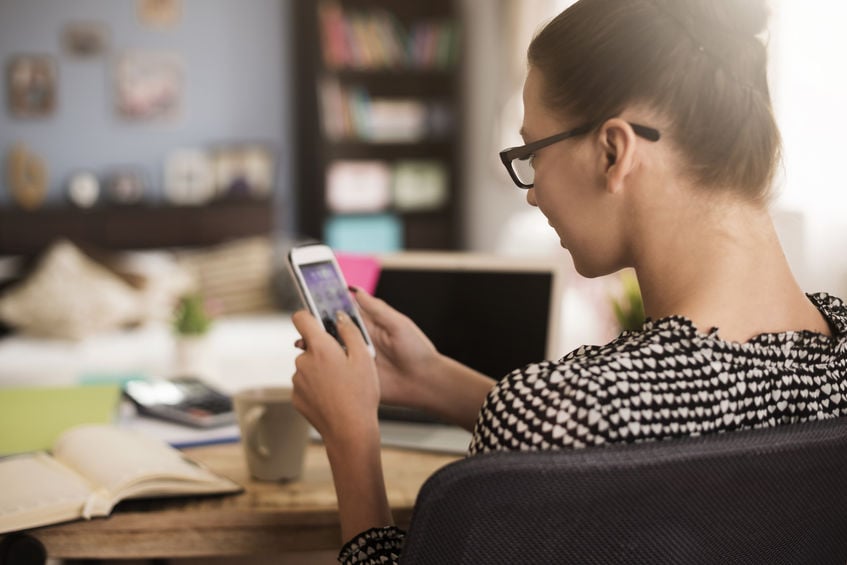 In the new year, however, Google will be using an entirely separate index to rank mobile pages and give them priority over the desktop versions.
This means that having a mobile responsive page – and even a completely separate mobile page – will be increasingly important moving forward.
Increased App Presence
As mobile has gained popularity, so too have apps. This makes complete sense, given the fact that apps often offer the most protected, accessible, efficient, and best functioning forms of their pages.
They are designed specifically for mobile use and function much better than mobile-friendly or even mobile designed pages. They are also easy to access and many users use an app over a mobile page if given the choice.
With the prevalence of more accessible app making services – specifically those that allow users to build their own apps using content management systems – we will see a huge rise in the number of apps for smaller businesses.
This accessibility will translate into a huge increase in the app market and will give users mobile apps that function, look, and feel better!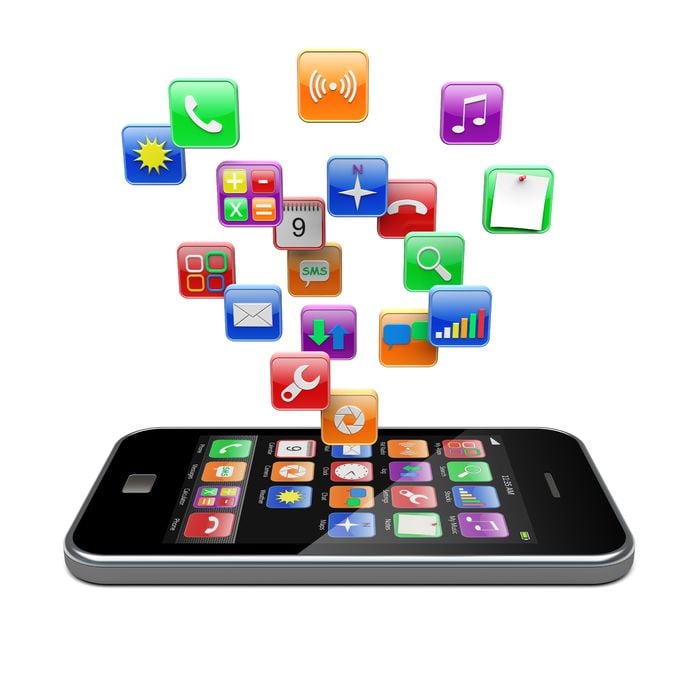 Authentic, High-Quality Content Will Prevail
As always, your digital marketing strategy and campaigns are dead without content. It's literally the lifeblood of everything you do online since it's the actual substance you provide your customers.
As search engines get better and better and users get more selective online, providing authentic, unique, and high-quality content will be the most important way of drawing in and retaining customers.
The important thing to do with content is to ensure that you create value for your audience so that they will return to your page, engage with your content, and convert on sales.
Offering substantial value to your audience is the best of creating solid engagement and loyalty.
Business Adaptability is Key
In the digital market, adaptability is one of the best tools at your disposal. It allows you to keep up with the ever-changing marketplace and keep up with the way people engage with content online.
Both users and search engines constantly change the ways they seek out and interact with content. In order to keep up, being adaptable is the best tactic.
To get better at providing results, search engines such as Google consistently and regularly update and change their search algorithms.
As these changes are made, search engine results and the way search engines value and interpret queries changes. Over time, these search engines try to provide a better answer to the queries people are searching.
As they get better at providing results and their search algorithms change, you'll need to change your settings, approach, and SEO tactics to match and maintain your authority.
Social Conversion Will Take Form
Although the prevalence and popularity of social media is indisputable, it has largely been used to bolster your digital strategy and overall brand reputation.
It helps provide a means of direct communication between company and customer, allowing you to convey information, interaction, and drive sales. Having social sharing buttons on your site can also encourage customers to share your content.
However, as social media becomes more prevalent, it has – and will continue – to be used for making direct sales. In the new year, we'll see the role of social media expand to include e-commerce and create ways of making direct sales.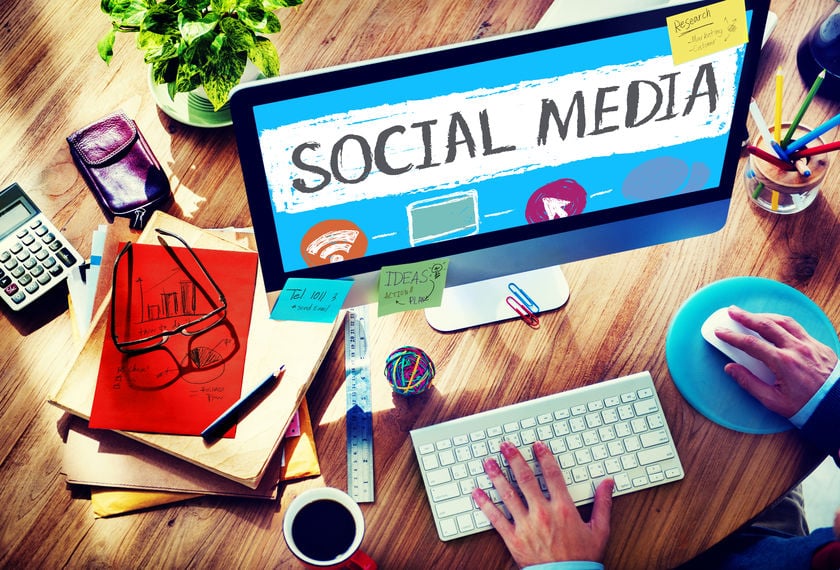 If you're letting this fly by, you're missing a chance to create a direct avenue for your customers to buy, making it simple, fast, and fueled by loyalty.
Experiment with how your audience connects with the introduction of social sales and employ it effectively to increase conversions.
Growth of Video
As videos are compressed to take up less space, we'll see a surge in more and more videos. Videos enable you to sum up a lot of information in a short period of time, and often enables you to convey information in a much more accurate and specific way. 
We are expecting to see a growth of video in 2017 due to its effectiveness and increased accessibility. Not only will this mean the use of videos on webpages but also as part of email marketing campaigns and advertising.
Although Facebook and YouTube already have a heavy video advertising component, we'll see a big rise in video advertising with the introduction of these video ads into the SERP pages.
This integration will entire change the way online advertising functions and even potentially alter the way we search and absorb information.
On top of in-SERP video ads, we'll see a huge rise in live streaming videos on various platforms, most notably Facebook.
As services offer live streaming functionality, we'll see more and more people use these. As it gains popularity, it will become a more and more viable means of interaction, engagement, and conversion for businesses.
Need for Paid Advertising
As the importance of digital marketing grows, paid advertising will grow as well, driving up prices and the need to engage in more paid advertising.
As the demand for this advertising grows and more people seek out this type of advertising, demand will grow, which will drive advertising costs up.
While you still want to invest in organic growth, using a paid strategy in 2017 will likely be necessary to get your business the traffic, lead generation, and conversions necessary to develop substantial success.
Chatbots for Customer Support
As you can see, your digital presence is massive, spanning multiple different media types, channels, and platforms. Therefore, it's hard to spread yourself out effectively and ensure that you are maintaining all of these strategies and using them most effectively.
In order to allow you to focus on what matters, chatbots are on the rise. These automated text services offer customer support 24/7 and allow you to spend your time doing other stuff.
This can greatly help automate many of your processes while still offering immediate customer support to your customers.
While the use of chatbots are increasing in popularity and acceptance, this is also a chance for you to separate yourself from the crowd.
If many businesses are using chatbots that function poorly and offer a meaningless connection with consumers, you may actually decrease your authority and authenticity.
Choosing to manually respond to your customers instead of using a chatbot can be a way of separating yourself from your competitors.
Tapping Influence
One of the most interesting trends that has grown in the last number of years is the power of influencers on digital platforms.
Some people have thousands of followers on social media that regularly and consistently follow and interact with their contact.
If your business relates to their audience or offers their audience a valuable product or service, connecting with them through an influencer they trust and rely on is a great way of creating authenticity and authority.
Consider reaching out to influencers in your niche market and regarding your content, services, or products in order to achieve success.
If you can apply these 10 trends for 2017, you should be able to establish a strong digital presence in the new year and make sure you drive engagement and increase conversions!
For more information about this topic and how we can help you grow your business through innovative digital marketing strategies, give us a call at 416-477-1862 or send an email to david@abovethefoldmedia.com!