Here are 5 Steps for Combining Online Campaigns to Boost Your Business
With so many different ways of engaging with your customers, you may wonder which is the most efficient. In truth, there is no straightforward answer; it depends on what you are trying to achieve and will need to be developed accordingly.
If you're looking for help with your digital marketing campaigns, our team at Above the Fold Media can help you properly integrate your blog, social media, and email strategies.
Coordinated Campaigns
While you do want to focus on each on their own and utilize them to their best advantage, you want to integrate them as well so that they work together to bring your business the best results.
This means coordinating marketing campaigns across multiple channels while still develop content for each specific channel.
Keep the purpose and audience in mind, developing content for each channel that all functions to drive customers to the same ends and deliver the same message!
Stop problems later on by integrating your campaign from the beginning. When conceptualizing your plan, work through these 5 steps to make sure that you can easily integrate your different types of digital channels:
1: Lay Out Objectives
The first part of any solid marketing strategy is to define your goals at the beginning. By making sure you understand the purpose of your campaign, you can better define your audience, and what type of content to create.
Goals that you may have that would work across multiple platforms may include generating more leads, increasing engagement, boosting followers, increasing conversions, or simply building brand awareness.
No matter what the goal, outlining the objectives clearly is imperative for ensuring that you continue to work towards these and end up reaching them.
Whether you're a small business with one team or a big business with multiple teams, having an idea of the big picture will all you to synergize everything effectively.
2: Establish Guidelines
When you're trying to establish a brand across multiple channels, maintaining uniformity and style is imperative. This will ensure that your brand is always recognized as your own and that everything looks the same and fits together consistently and seamlessly.
Despite wanting to alter your tone, mood, and attitude slightly for each specific channel (i.e. social media vs. your website), you want to use the same voice for your brand across of all your different digital platforms, ensuring that you build a consistent and uniform brand.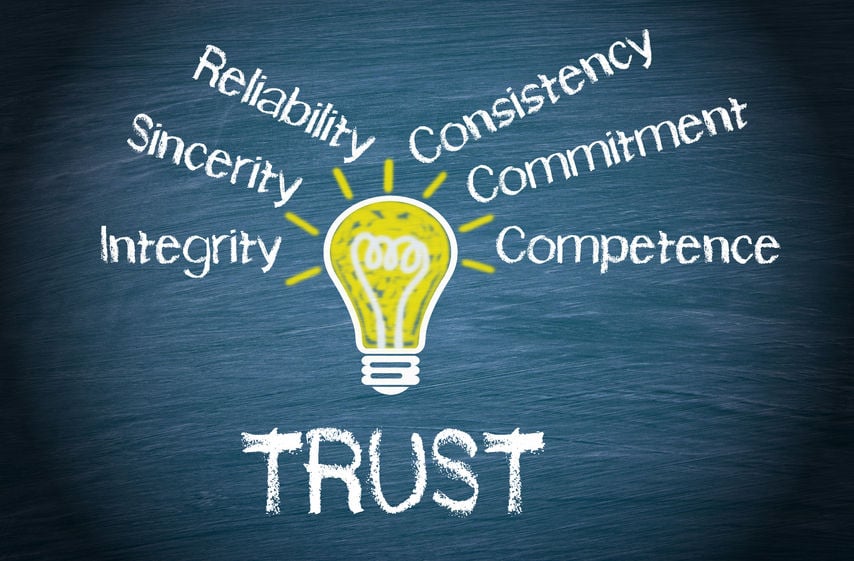 In order to make sure various members and teams from your business are 'on the same page', develop guidelines and processes to keep everything appealing to your customers and in-line.
Develop guidelines that set editorial standards for your content and anything regarding your brand. Make sure that it's accessible and consistent across all departments so that each team can develop work that will look and feel the same.
This will help your brand build trust, and be recognized across different digital platforms while maintaining its consistency.
3: Target Each Channel
Once you've developed your goals, designed a set strategy, and established set guidelines for your brand, you can then begin to create content that is designed specifically for the different campaigns you are targeting, including your blog, social media, and email marketing.
While you do this, don't forget that they still need to work together towards the same ends and are integrated effectively.
Blog
While some people may come back consistently to your blog, you should be using your blog to post articles, topics, and content that otherwise doesn't fit onto your page.
This lets you explore things that you'd love to discuss or add, but which may not fit anywhere else. At the same time, this lets you address topics your customers show an interest in but you can't integrate into your pages regularly.
Ultimately, you can use a blog in a number of creative ways, but one of the best things to do is link your readers back to content on your page.
Try to make it related to what you're writing about and to your business in some way, so that you can link your readers back to other areas of your page.
Social
Your social media presence is probably best used to leverage your other digital presences. Gain followers on your Facebook, Twitter, LinkedIn, YouTube, Instagram, and other social media and networking platforms in order to communicate with them directly.
After you've gained online followers, you can use these channels to share new updates, posts, and changes you make to your other pages.
These social pages can help share and spread your content throughout your existing and potential customers, helping you gain traffic, loyal followers, and conversions.
By using your social media campaign effectively, you can improve your overall strategy and boost your brand and business.
4: Cooperate
Whether you have a single team or multiple teams, it's important that everyone cooperatives and works together effectively.
Every so often, make sure that you get together to 'sync' and make sure are on the same page.
This will give you a chance to make sure you are all working towards the same ends, as well as consider ways you can support each other's' initiatives.
Not only will this help you increase the performance of other teams and the entire business, but these will come back to support your own segment of the business and your initiatives.
5: Use Metrics and Adapt
Once you've integrated your blog, social media, and email marketing strategies, you'll need to make sure you track and monitor the progress to see what is working the best for you.
Be sure to consider this when you're setting your plan in motion so that you effectively track your metrics as you need to. This will make it more convenient and simple to understand and adapt later on!
No matter what your style or design, your digital platforms – including your blog, social media, and email marketing – are all meant to help build and boost your brand and business.
Therefore, they should all work towards the same ends as your business and be integrated properly to make sure they properly represent you and your business.
For more information about this topic and how we can help you grow your business through innovative digital marketing strategies, give us a call at 416-477-1862 or send an email to david@abovethefoldmedia.com!