The Best Marketing Trends of 2016
Marketing in 2016 is all about the user. The digital world is more geared towards creating a user experience that is seamless, active, and interconnected.
By creating this type of organic and interactive user experience, you can ensure that your marketing strategies work for you! Here are the top 5 marketing trends that were most important for 2016:
Create for the User
Customer experience is the name of the game. Traditional marketing attempts are not nearly as successful as they used to be as consumers want more of an engaging process.
To make this work, marketers make their advertisements as part of the natural sales cycle and the customer service.

In order to be the best, you will need to create a marketing model and campaign that will create engagement and incorporate users in all levels of the sales cycle.
Unique Content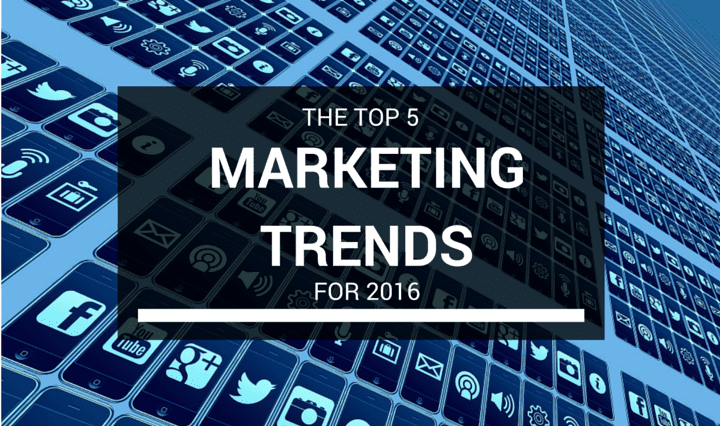 People have seen it all and they want something new. Unique, personalized, and customized content is the best way to market yourself and your brand.
By providing creative, informative, and promotional content that is unique and fresh will ensure that you get engagement and use your marketing effectively.
In today's market, people want something that they can't get anywhere else. By focusing on actually providing users with what they want you will help maximize your engagement and ensure you create a successful marketing campaign.
Integration and Multi-Point Marketing
With all of the multi-media options in today's marketplace, successful marketing strategies try to integrate various channels and marketing avenues into one common marketing campaign.
Instead of having multiple marketing campaigns, today's marketing strategies work best when you try to make your various channels and outlets work together as part of an overall marketing strategy.

In doing this, you will want to engage multiple channels and avenues to reach your customers.
Ideally, marketing through various points will help ensure that more people see your content and that your customers can engage with your content in the ways they want. This is the best way to reach the most amount of customers.
More importantly, this is the best way to create real engagement with your content.
Mobile-Friendly Design and Wearable Devices
Any marketing strategy requires mobile-friendly functionality and a campaign that targets the mobile market.
Most people use mobile devices to engage with material and search for what they want. Make sure that any marketing campaign you have incorporates a mobile component to cater to this online market.

As part of this new wave, consider marketing wearable products as well. These wearable extensions of our content and mobile capabilities are paramount in the upcoming marketing strategies and will be a big part of the digital future.
Influencers
Influencer marketing has become more and more viable as time has gone on.
People that have large followings on social media channels have a mass following in a niche market. These influencers can be great resources to target your marketing initiatives.
By getting a few major influencers that have a following in your niche will allow you to reach a range of potential customers in your market.